Douglas Leff: Brief Psychological Portrait as the impressions from the photograph. - By Michael Novakhov - 10:18 AM 8/6/2019
Douglas Leff: Brief Psychological Portrait as the impressions from the photograph. - By Michael Novakhov - 10:18 AM 8/6/2019 - Post Link
---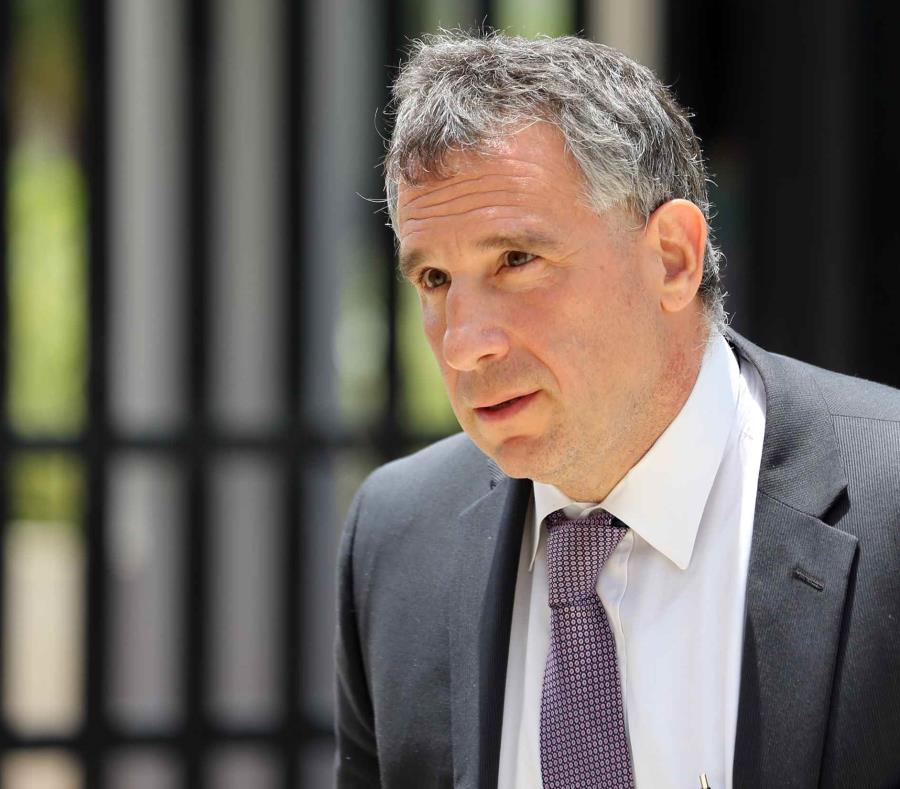 This guy looks too complex, too smart, too ambitious, and too psychopathic - for the price of his suit, whatever meaning you want to put into it. It means that he is masking, plays (but all of them are bad actors, and it shows), lies, hides (his wealth, first of all), is perverse; loves money and power above all. He also appears to be very controlling, deeply paranoid (suspicious about everything), apprehensive, defensive.
But overall, he is hard to read. As I posted earlier, he fits the concept of the proverbial onion: many masking and protective layers but no substance and no essence inside, except for money and power, his psychological drivers.
What you, or rather I, see in the depth of his eyes, is THE BEAST. The same naked, fearless, merciless, low, playful, mysterious, animalistic, Hebrew-Abwehr mix, Mafia Beast, that you can see in many of the faces of their leaders (and he would be in the first row, definitely) but extremely and uniquely well masked. In my humble opinion.
________________________________________________________