TRUMP AND TRUMPISM NEWS REVIEW - TOPICS
TRUMP AND TRUMPISM NEWS REVIEW
TOPICS
History teaches people to broaden their horizons. It is a safeguard against outright idiocy
The study of history is in decline in Britain
As the country navigates a historic period, it is losing its skill at interpreting the past
Jun 8, 2019 –

… and possible use of the new weapons against Hillary Clinton on 9/11 of 2016 …. House Judiciary Chair Jerry Nadler over his decision to have John …… The use of the new directed energy portable weapons disguised as the …
Trump-Kushner crime family, New Abwehr political campaign contributors – Google ….. and abwehr – Google Search ….. on President Donald Trump's 2016 election …. German Intelligence Chief Wilhelm Franz Canaris – The Operation Trump …
Story image for Election of Trump as intelligence operation from The New Yorker … Trump, whose husband he had supported in the 2016 election.
"RUSSIA IS DROWNING IN CORRUPTION" – ARIEL COHEN
Ariel Cohen is absolutely correct in highlighting this issue, problem, and connection: "
Russia is Drowning in Corruption. Trump Should Offer to Help
".
I did call on Mr. Trump to fight the New Mob, and to make it his priority. Regardless of the course of continuing Investigations, multiple and multi-prong, from the Congressional to the various criminal investigations on Mr. Mueller's referrals, into Mr. Trump and his business and political dealings; this prioritized (but not necessarily advertised), the ANTI-MOB course and direction seem to be the most logical and appropriate, it will strike the Beast in his heart.
The Global New Mob is the Global parasite which sucks the blood and resources from the World Economy, depriving the millions of the opportunities for the decent living.
Russia is their first and primary victim.
The coordinated and sophisticated, decisive, smart actions are needed to fight this Hydra, which is the combination of the New Abwehr Intelligence Services and Special Operations works with the activities of their criminal underlings-mobsters as the storm troopers, money managers, and accountants; in my humble, non-specialist opinion, which I shared with the readers earlier in my blogs.
Hopefully, these issues will be addressed also, among the other issues for discussions, at the Jerusalem Security Meeting, which just has started today.
Michael Novakhov | 6.24.19
SELECTED TWEETS: THE WEEK IN RUSSIA: FIRE, FLOODS…
7.12.19 – Here's how the Kremlin handled devastating flooding, the second-deadliest submarine disaster since the Kursk, and an expletive-laden tirade targeting President Vladimir Putin. – rferl.org
ON THE ROAD TO DICTATORSHIP – BY MICHAEL NOVAKHOV | ABWEHR THE DEMIURGE
MANIPULATIONS BY ISRAELI PRIVATE INTELLIGENCE FIRMS
11:07 AM 6/10/2019 – To: US Congress: Social Media Electoral Manipulations by Israeli Private Intelligence Firms have to be investigated very thoroughly. – Post Link
11:07 AM 6/10/2019 – To: #USCongress: #SocialMedia #ElectoralManipulations by #IsraeliPrivateIntelligenceFirms have to be investigated very thoroughly. – Post Link
To: #USCongress:
Our most esteemed #LawMakers (as opposed to some Trumpian #LawBreakers):
#SocialMedia #ElectoralManipulations by #IsraeliPrivateIntelligenceFirms have to be investigated very thoroughly.
Regardless of the separate issue of the collaboration, coordination, "collusion" or criminal conspiracy on the part of the Trump Campaign 2016, it appears that all these phenomena were present on the part of the foreign players, and between themselves. They conspired with each other to influence the American Elections to promote their commonly favored candidate Donald Trump, a la "#BoysFunCircle, for the lack of the better description. These parties are (on the relative surface): Russia, Israel, and Arabs represented by UAE.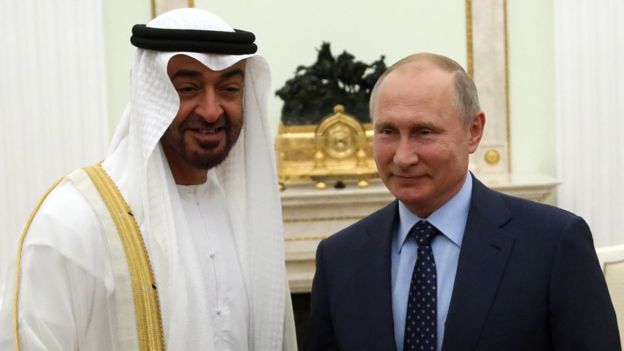 Furthermore, it appears that personal relations between the four players of this group are quite close. These four are Trump, Putin, Netanyahu, and MBZ, who visits both Washington and Moscow not infrequently, and looks quite comfortable and at ease in both capitals.
Gerhard Schroeder, the presumed Demiurge – the head of the New Abwehr or one of them, prefers to stay in the shadows and to scheme and manage from behind the scenes, rather wisely and discreetly.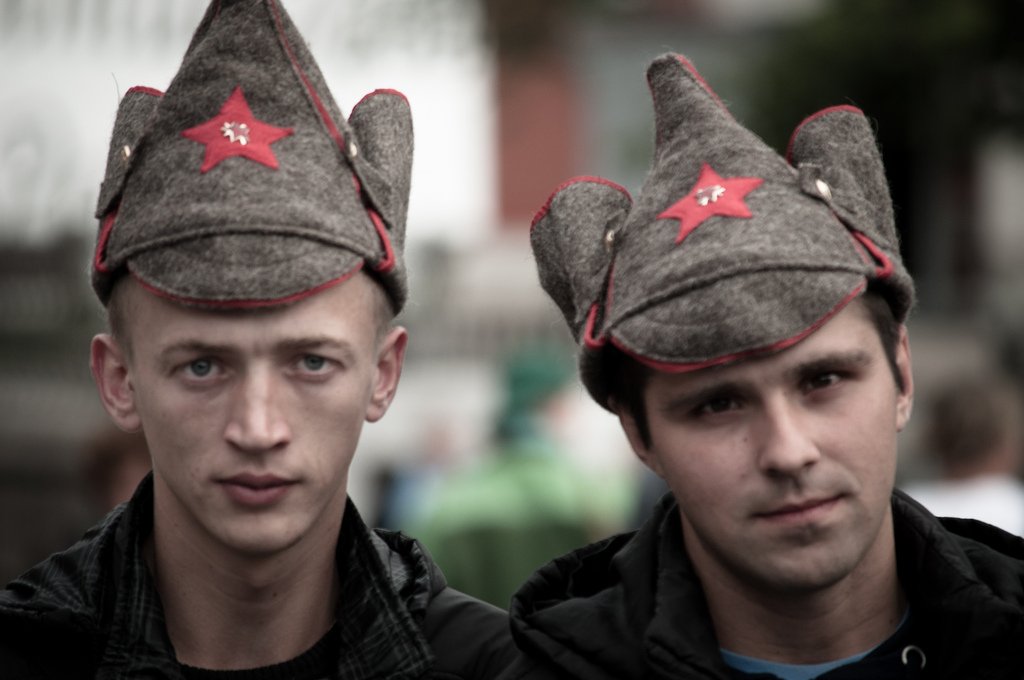 Do you think that the "BUDYONOVTSI" would be able to pull off this complex, sophisticated, brilliantly designed and performed Intelligence Operation "Trump"?! I very much doubt it. Abwehr The Demiurge still reigns supreme, unsurpassed, and without equals.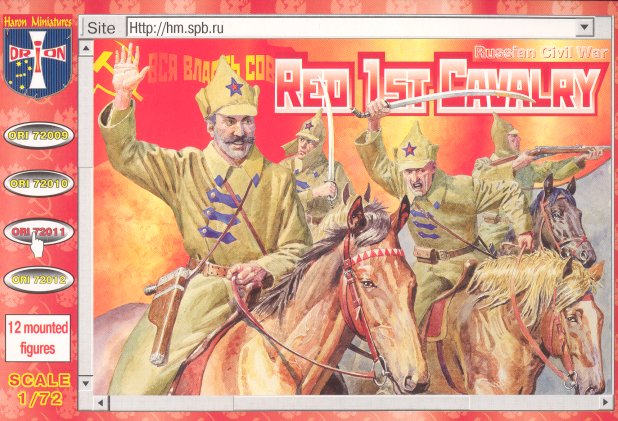 Behind this "Russland Affare" is the New Abwehr, which includes the operational and managerial remnants of Abwehr before 1944-1945, updated and re-equipped, and the Intelligence Services and/or the ruling circles and the rulers of those mentioned above countries, and very likely the Intelligence Services of contemporary ("new united") Germany, possibly BND, which is confirmed by the clear and the clearly exploited geopolitical benefits that this "Russland Affare" brought for Germany and for her standing in the World.
This is the entirely hypothetical construct at this point, but this construct is well based and has the significant explanatory power, including for the major events after WW2.
It also appears, that the hypothetical NewAbwehr leads and manages for its own goals and purposes, as its powerful new tool, the TOC, the MOB in its latest convenient reincarnation: the "Red Mafia": The Russian-Jewish-Israeli-Transnational Organized Crime.
Please see details in my articles and tweets.
I am absolutely convinced that the high quality, comprehensive, in-depth Congressional Investigation is needed to address all these issues, from the assessment of the multi-prong elections 2016 interference efforts, to the hypothetical roles of the hypothetical New Abwehr, and to the other entities in this and other affairs after WW2.
With regard to Trump's motivation, his mythical $4B "Brand Value" as the security on the Deutsche Bank's mortgage, might be helpful in explaining his newly found political enthusiasm, but this issue also needs further investigation, in the light of the long standing, traditional and "natural" and intimate, shall we say, relationship of the Deutsche Bank with the German Intelligence. Most Sincerely, Michael Novakhov | 6.10.19
KAISER MAGGA-MUGGER TRUMP: MAKE GERMANY GREAT AGAIN!
Kaiser MAGGA Trump
Comment to J. Comey's op-ed in WP
I think that Comey is correct. It looks like Trump is engaged in (possibly deliberate) hostile, anti-English Speaking Alliance (see his recent anti-UK & anti-Australia remarks about the subjects of "Barr Investigation", with the Ukraine thrown in, for the good deceptive measure), PROPAGANDA; with overtly and/or covertly expressed "pro-Axis": pro-Germany and pro-Japan sentiments, and also some pro-Nazi racial hints, from his symbolic perspectives of the USS WASP, and other dubious optics of his Memorial Day 2019 Japan visit. I think humbly, realizing all the seriousness of this statement, that Mr. Trump might be the "unwitting" or "witting" (this has to be determined) agent or asset of the New Abwehr and German Intelligence, which also corresponds, "rhymes well" with his personal, family history and background; and also, of course, with his "special relationship" with the Deutsche Bank. All these assertions and suspicions have to be investigated very thoroughly.
The Russian subversive activity was and is present undoubtedly, as was stated and demonstrated in Mueller Investigations, but it should be viewed and understood in conjunction and in the light of the not so new, and renewed German-Russian Intelligence and Security Partnership Alliance, so to speak.
The main suspects for the roles of masterminds-culprits, in my humble opinion, appear to be the New Abwehr, German Intelligence, and their high agents: Gerhard Schroeder, Ernst Uhrlau, SPD, Putin, and many, many others; visible and invisible, known and unknown.
If we as the Society and Civilization, do not look into this hypothesis and do not investigate and research it properly, we will commit one of the gravest errors.
Read more about this hypothesis:
Abwehr historically preferred to get engaged in large, spectacular, unbelievably daring operations, and "Kaiser MAGGA Trump" fits this style to the T.
KAISER TRUMP, MUGGER TRUMP; YOU ARE LITTLE MAGGOT TRUMP!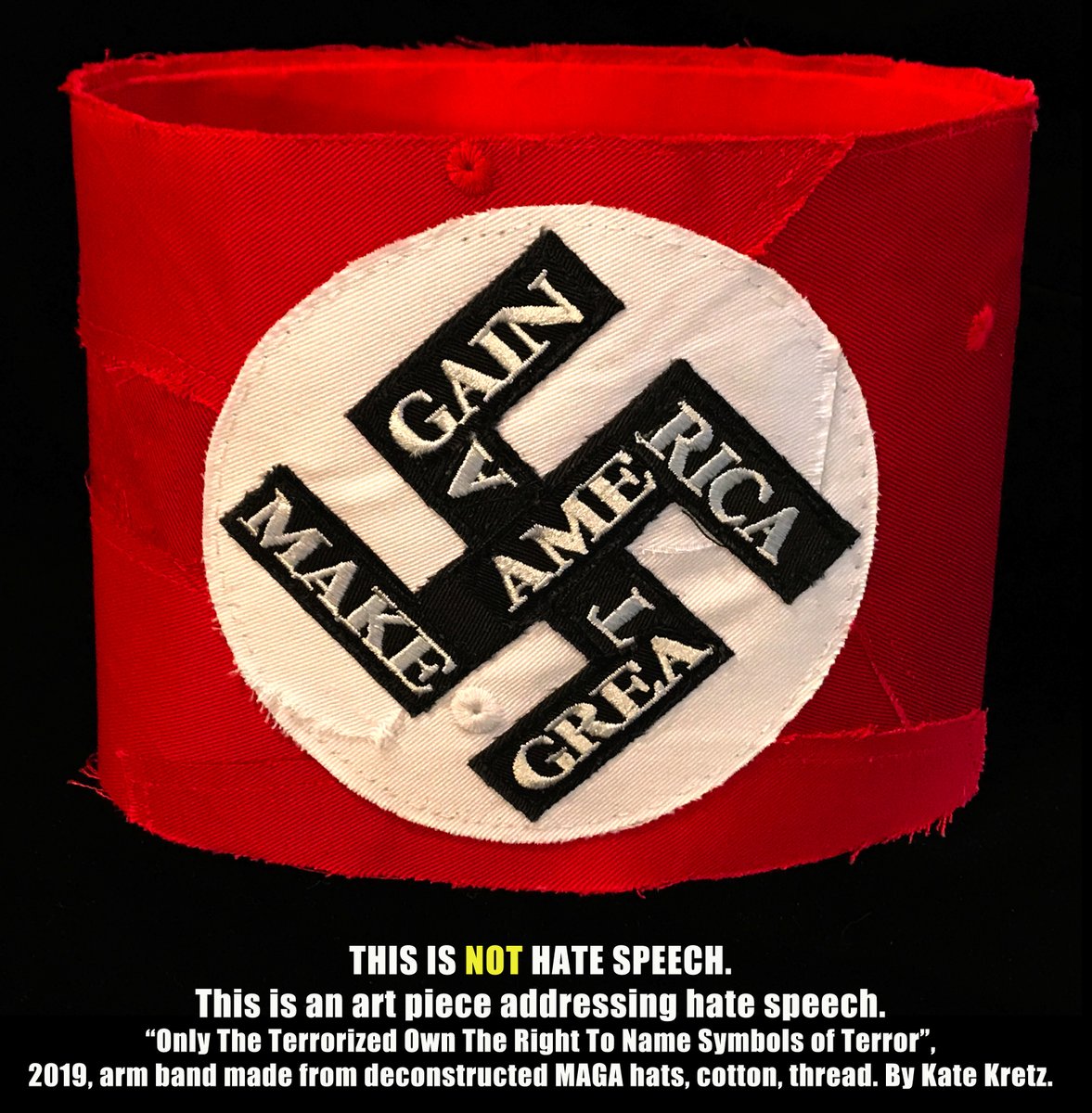 #KaiserTrump, The Grand Duke of Trumpistan, etc., etc..
TRUMP AND TRUMPISM AS AMERICAN NEO-NAZISM ("LIGHT"?) AND THE NEW ABWEHR OPERATION
Donald Trump and his political movement | The New Abwehr Hypothesis of The Operation Trump: A Study In Political Psychology, Political Criminology, and Psychohistory, and as the aid for the General, Criminal and the Counterintelligence Investigations of Donald Trump – by Michael Novakhov, M.D. (Mike Nova): Web Research, Analysis, Hypotheses, and Opinions | Current News | Reviews of media reports | Selected reading lists | Sites:
http://trumpinvestigations.org/ | https://trumpinvestigations.blogspot.com/ | https://trumpandtrumpism.com/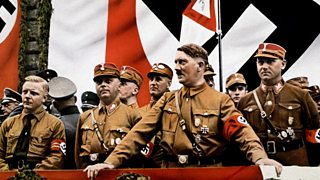 SA
LINKS AND RECENT POSTS
Global Security, FBI, Russia
mass-shootings.org
News and Times
NEW YORK NEWS AND TIMES
nywebtimes.com
newyorkwebnews.com
Brooklyn News and Times
ebklyn.com
ibklyn.com
bklynguide.com
Puerto Rico News and Times
Gay Land
World News and Times
Guides
___________________
Facebook: https://www.facebook.com/mike.nova3
–
Selected Posts
Sat, 13 Apr 2019 08:53:49 +0000
Trump Investigations – Recent Posts – The News and Times
Trump Investigations – Recent Posts Spread the Knowledge6SharesTrump Investigations – Recent Posts –RSS DogRSS Dog – Spread the Knowledge6Shares6Shares
Fri, 12 Apr 2019 18:06:50 +0000
Michael Novakhov – SharedNewsLinks℠: 1:19 PM 4/12/2019 – RT @ricardorossello: Continuamos ejecutando los planes de acción de nuestra política pública. – Sites and Names – sitesandnames.net
Posted on April 12, 2019 by mikenovaMichael Novakhov – SharedNewsLinks℠: 1:19 PM 4/12/2019 – RT @ricardorossello: Continuamos ejecutando los planes de acción de nuestra política pública. Spread the love Michael_Novakhovshared this story from The Puerto Rico Times. 1:19 PM 4/12/2019 – RT @…
Fri, 12 Apr 2019 18:06:25 +0000
Sites and Names – sitesandnames.net – Links to Sites, Blogs and Domain Names
Shared Links – Twitter – Facebook Spread the love1ShareShared Links – Twitter – Facebook RSS Dog – Posts: Shared Links – Twitter – Facebook Review In Brief "Posts: Shared Links – Twitter – Facebook Review In Brief"RSS Feed Informer– Spread the love1Share
Fri, 12 Apr 2019 17:21:47 +0000
1:19 PM 4/12/2019 – RT @ricardorossello: Continuamos ejecutando los planes de acción de nuestra política pública.
1:19 PM 4/12/2019 – RT @ricardorossello: Continuamos ejecutando los planes de acción de nuestra política pública. FoxNewsChannel's …
Fri, 12 Apr 2019 17:08:47 +0000
"fbi criticism" – Google News: Comey says Trump a bigger threat than Russia – Washington Examiner | FBI News Review
Comey says Trump a bigger threat than Russia Washington ExaminerAmericans are in danger of ignoring casual lies by President Trump, making him a bigger threat in a sense than Russia actors trying to interfere in U.S. elections, … "fbi criticism" – Google News
Fri, 12 Apr 2019 16:49:16 +0000
12:41 PM 4/12/2019 – Stalin: "The cadres decide everything": "Whether it is the IRS's Lois Lerner, Comey, or the political thugs Obama installed at the highest echelons of the U.S. Department of Justice, the CIA, the DNI, and the NSC, they all…
The American people are being treated to a dose of reality about Washington, D.C. Comey is a symptom. The disease is a voracious, rapaciou…
Fri, 12 Apr 2019 15:39:21 +0000
The FBI News Review: 10:52 AM 4/12/2019 – Barr 'Spying' Comment Is Direct Attack On The Counterintel Ops He Oversees – Talking Points Memo | M.N.: Maybe it is, maybe it is not. | FBI News Review
10:52 AM 4/12/2019 – Barr 'Spying' Comment Is Direct Attack On The Counterintel Ops He Oversees – Talking Points MemoFriday April 12th, 2019 at 11:31 AMM.N.: Maybe it is, maybe it is not. Barr 'Spying' Comment Is Direct Attack On The Counterintel Ops He Oversees – Talking Points MemoFriday April…
Sat, 13 Apr 2019 23:53:40 +0000
The Interpreter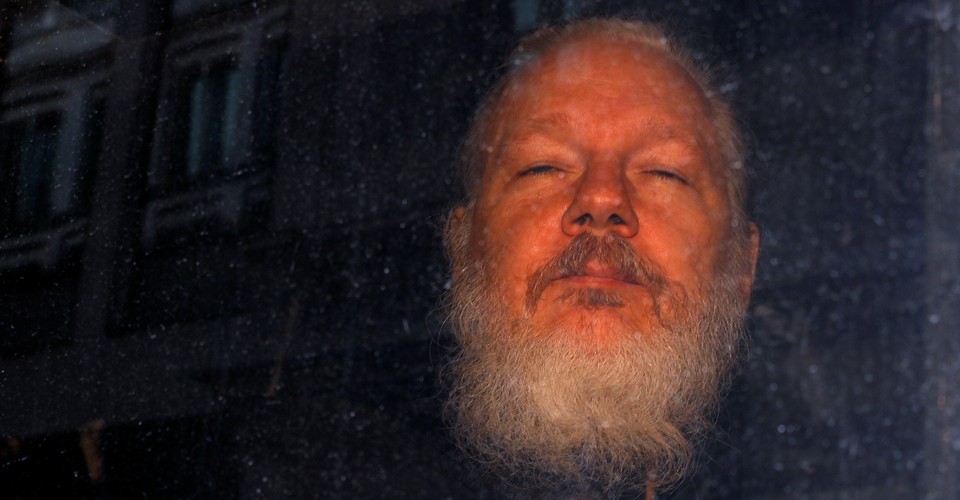 "Fish and guests might begin to stink after three days, but Assange has reeked from long before he stepped foot in his hideaway cubby across from Harrods. He has put innocent people's lives in danger; he has defamed and tormented a poor family whose son was murdered; he has seemingly colluded with foreign regimes not simply to out American crimes but to help them carry off their own; and he otherwise made that honorable word transparency in as much of a need of delousing as he is." https://www.theatlantic.com/ideas/archive/2019/04/julian-assange-got-what-he-deserved/587008/?fbclid=IwAR206lbdrMEzcetV_o9huCEBXDnX6U50i9ymjcki6STFqw7zzb_HG9QjDik –
JAZZ – MILES DAVIS – BEST OF