"Ye shall know them by their fruits" – Matthew 7:16 | Duz ziz zound like a proper zubject to inveztigate? Or did I hurt the boy's feelings for nothing? Eh? | 8:31 AM 7/31/2019
Who are you, Mr. Leff? – 7:10 AM 7/31/2019

And a follow-up question:
Who handles whom, Mr. Leff?
See also:

____________________________________________________
---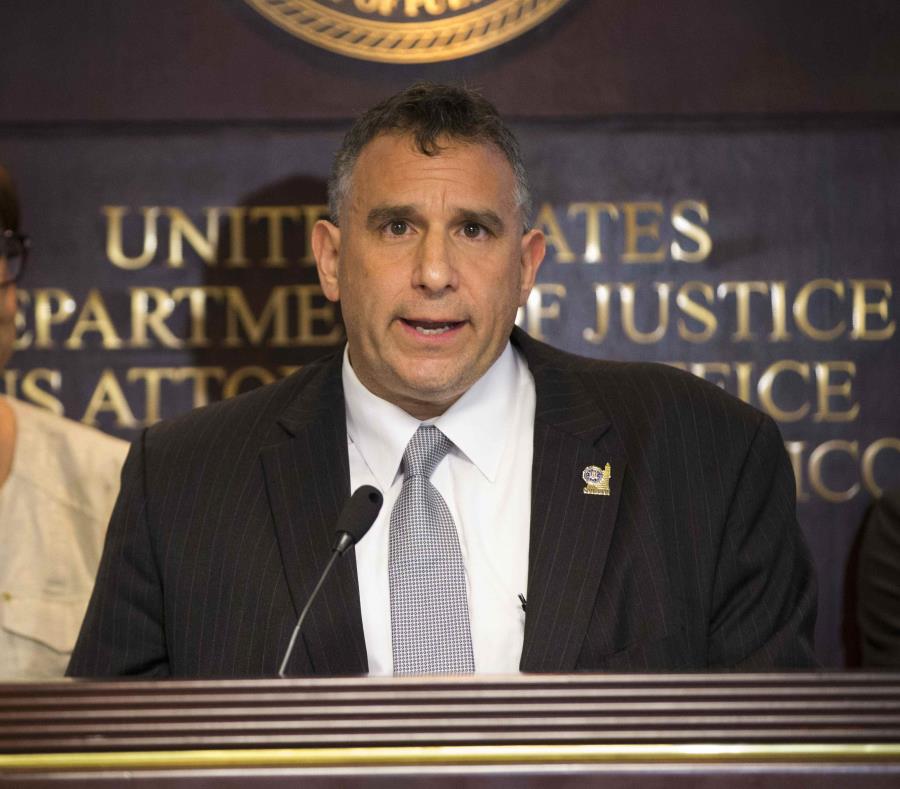 M.N.: This facial expression suggests to me that he lies or feels somewhat uncomfortable, for some reasons, about the subject that he is talking about. I would not trust this man, not at all.
He looks like double bottom.
This is not his real name, of course.
Is his real name: "Leviev", or something like this?
Is he a relative or the covert associate of Lev Leviev, an Israeli mafiosi-billionaire, one of the sponsors of "Trump Elections"?
Is "Douglas Leff" a Mountain Jew from Baku or somewhere from Azerbaijan, of the former USSR?
This building structure in the background closely resembles the most prominent historical landmark in the city of Baku: its "Maiden Tower". Was this a signal or a message from Leff to his Mafia-KGB friends?
Does he have connections with the Russian-Israeli-Jewish Mafia?
I think, it is very likely, that he does.
On this video, he looks like he is pitching for the investments to Puerto Rico from the Azerbaijani Mafia, with which Trump has quite close ties. And he would have his share from this, of course. Let us call him LEFF THE FIFTEEN PERCENT. Does this sound about right? Apparently, he was able to make some inroads among the local elites, which are not any less corrupt than the Azerbaijani ones. Duz ziz zound like a proper zubject to inveztigate?
Or did I hurt the boy's feelings for nothing?
Eh?
He looks to me like quite complex and very shrewd person, who wares the mask of simplicity and goodness.
Was he properly vetted?
Is he of interest to the Counterintelligence Services?
I think, he should be.
If these suspicions are confirmed, it would lend the additional argument to the impressions that the FBI is very sick organisation, a covert weapon, that destroys America from within; and that this Mafia-Nazi organisation
has to be dismantled!
Me thinks that Puerto Rico had always been especially "lucky" in getting the Very Questionable FBI chiefs, and probably for the good reasons, which include the geopolitical, strategic, and military ones.
Personally, I would not trust any of those FBI psychopaths, and the local PR ruling elites psychopaths even less.
Whoever and whatever "Douglas Leff" is and is not, that's for the investigations to determine, hopefully. In the light of this coup, the occurrence of which cannot be doubted; in my humble opinion, he should not head the FBI PR branch, and he should not be in PR.
A good special agent is hard to find. But the bad or the questionable ones should apply somewhere else, not the FBI, and not its Human Resources Department.

_________________________________
Michael Novakhov
5:07 AM 7/31/2019
Caribbean Business
–
Jul 10, 2019
At the lectern, Rosa Emilia Rodríguez Vélez, U.S. attorney for the District of Puerto Rico; and, to her left, Douglas Leff, FBI special agent in …
Federal Bureau of Investigation (press release) (blog)
–
Jul 21, 2019
SAN JUAN, PR—Special Agent in Charge Douglas A. Leff, of the Federal Bureau of Investigation (FBI) San Juan Field Office, announced the …
… semanas atrás por el director de esta agencia en la isla, Douglas Leff, como parte de las pesquisas por supuesta corrupción gubernamental.
International
–
Diario Metro de Puerto Rico
–
Jul 10, 2019
________________________________________
-