9:25 AM 12/29/2018 - The Trump-Russia Investigations and Non-Investigations
Get link

Facebook

Twitter

Pinterest

Email

Other Apps
M.N.: The true bipartisan effort is needed for this initiative, the true roles of the Obama's FBI and DOJ in these "Trump-Russia Investigations and Non-Investigations" have to be uncovered. This subject becomes a part of the larger, and for now conducted mostly by Mueller, comprehensive "TRUMP INVESTIGATIONS". These should include the very broad range of issues, from the state of the Counterintelligence Service to the reassessment of the various impacts of the new Social Media on the Society's cognitive and political lives.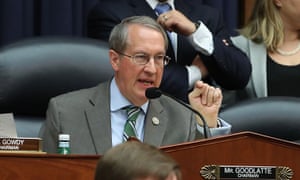 "Goodlatte and Gowdy say in their letter that they reviewed thousands of documents and conducted interviews that "revealed troubling facts which exacerbated our initial questions and concerns".
They call on the Justice Department to appoint a special counsel to investigate further.
A separate report issued this year by the Justice Department's own internal watchdog found there was no evidence that the then FBI chief James Comey or the department were motivated by political bias toward either candidate."
-
Next Page of Stories
Loading...
Page 2
Next Page of Stories
Loading...
Page 2
Next Page of Stories
Loading...
Page 3
DHS Secretary Nielsen visits border after child's death
13WHAM-TV
EL PASO, Texas (AP) — Homeland Security Secretary Kirstjen Nielsen is visiting the Texas border city where an 8-year-old Guatemalan boy was detained with ...
Mike Nova's Shared NewsLinks
Get link

Facebook

Twitter

Pinterest

Email

Other Apps