FBI On The Couch: The Psychoanalysis of Subversion - 6:31 AM 5/16/2019
Get link

Facebook

Twitter

Pinterest

Email

Other Apps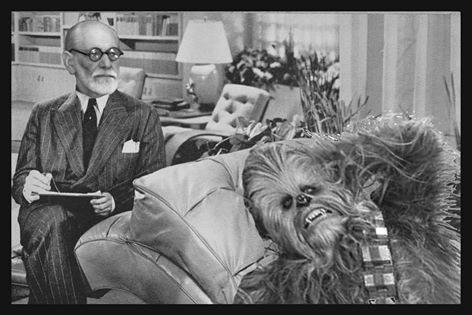 The
@FBI
#OnTheCouch
: The
#Psychoanalysis
of
#Subversion
: This
#Organisation
became infected with the slow but persistent virus of the
#GermanMilitaryIntelligence
, the
#Abwehr
...
https://
trumpinvestigations.blogspot.com/2019/05/555-am
-582019.html?spref=tw
…
…
#FBI
#FBIReform
#IntelligenceCommunity
#InvestigateFBI
@Wray
#Wray
@DOJ
— Michael Novakhov (@mikenov) May 13, 2019
— Michael Novakhov (@mikenov) May 15, 2019
-
Former FBI general counsel James Baker said this week that he and other officials were "quite worried" that former FBI Director James Comey appeared to be blackmailing then
President-elect Trump
during a 2017 meeting regarding salacious allegations
found in the Steele dossier
.
On the latest episode of the Yahoo News podcast "Skullduggery" published Tuesday, Baker said he and others were so concerned about Comey briefing Trump on January 6, 2017 on Russia's interference in the election as well as the controversial dossier that "analogies" were made to J. Edgar Hoover, the former FBI director who famously abused his power to blackmail individuals.
"We were quite worried about the Hoover analogies, and we were determined not to have such a disaster happen on our watch," Baker said, hoping to convey to the incoming president that they did not want to continue the "legacy" of Hoover's blackmailing.
Baker did not recall the moment he first heard about the Steele dossier but remembered the bureau taking it "seriously" and said that they were "obligated to deal with it" and determine whether or not anything about it was true, but insisted they didn't accept it "as gospel." He did, however, believe Trump had to be briefed on the dossier because it was "about to be disclosed to the press."
The former top FBI lawyer explained why he clashed with Comey over whether to tell Trump that he wasn't the subject of the Russia investigation. According to Baker, he argued that the then President-elect's activities "fell into the category" of being a subject and he didn't think it was "accurate" to say otherwise. By contrast, Comey repeatedly told Trump that the president was not under investigation before his dismissal in May 2017.
Nonetheless, Baker said he supported any investigation that is looking into the origins of the Russia probe.
"I welcome scrutiny,"
Baker said
. "I plan to fully cooperate with the department to help them figure out what happened. Because I believe what happened was lawful, at least based on every piece of information that I have."
Me zinkz zat FBI is going to arrezt Me for impersonating the Psychoanalyst und zmoking zi bad zigarz. - M.N.: From Zi Occasional Thoughtz.
Read the whole story
· · · · · ·
Adam Schiff: Unclear if counterintelligence investigation into Trump is still open
Washington Examiner
Congress does not know what happened to the counterintelligence investigation into President Trump, which began in July 2016 examining his campaign's ties ...
"Elections 2016 Investigation" - Google News
Next Page of Stories
Loading...
Page 2
Trump's war on political Islam
Pakistan Today
One has to appreciate US President Donald Trump's persistence. Despite the many failures of his Middle East policy, he keeps going down the same path, with ...
"trump authoritarianism" - Google News
WASHINGTON (AP) — Attorney General William Barr is stepping up the probe into the origins of the Russia investigation, naming a U.S. attorney to oversee the investigation and working with intelligence chiefs to see how surveillance was conducted.
Barr tapped John Durham, the U.S. attorney in Connecticut, to lead the inquiry, but remains directly involved in the probe, which he initiated about three weeks ago, according to a person familiar with the matter. The person could not discuss the matter publicly and spoke Tuesday to The Associated Press on condition of anonymity.
The investigation is examining intelligence and surveillance used during the Russia investigation that shadowed Donald Trump's presidency for nearly two years. Barr is working with CIA Director Gina Haspel, Director of National Intelligence Dan Coats and FBI Director Christopher Wray as part of the probe.
With Durham's appointment, Barr is addressing a rallying cry of Trump and his supporters, who have accused the Justice Department and FBI of unlawfully spying on his campaign.
Democrats have accused Trump of using the allegations to divert attention from special counsel Robert Mueller's findings that Russia aided Trump's 2016 campaign and that he could not exonerate the president on the question of whether he tried to impede Mueller's investigation. Mueller did not find a criminal conspiracy between the campaign and the Kremlin.
As he left the White House Tuesday for a trip to Louisiana, Trump referred to Mueller's investigation as a "hoax" — as he has frequently done in the past — and said he didn't ask Barr to open the inquiry and didn't know about it in advance.
"But I think it's a great thing that he did it," Trump said. "I am so proud of our attorney general that he is looking into it. I think it's great."
Durham's appointment comes about a month after Barr told members of Congress he believed "spying did occur" on the Trump campaign in 2016. He later said he didn't mean anything pejorative and was gathering a team to look into the origins of the special counsel's investigation.
Barr provided no details about what "spying" may have taken place but appeared to be alluding to a surveillance warrant the FBI obtained on a former Trump associate, Carter Page, and the FBI's use of an informant while the bureau was investigating former Trump campaign foreign policy adviser George Papadopoulos.
FBI Director Chris Wray said last week that he does not consider court-approved FBI surveillance to be "spying" and said he has no evidence the FBI illegally monitored Trump's campaign.
Durham's inquiry, which will focus on whether the government's methods to collect intelligence relating to the Trump campaign were lawful and appropriate, is separate from an investigation by the Justice Department's inspector general. The agency's watchdog is also examining the Russia probe's origins and Barr has said he expects the watchdog report to be done in May or June.
Former Attorney General Jeff Sessions had appointed another U.S. attorney, John Huber, in March 2018 to review aspects of the Russia investigation, following grievances from Republican lawmakers.
The review by Huber, Utah's top federal prosecutor and an Obama administration holdover, is a "full, complete and objective evaluation" of Republican concerns, Sessions said at the time.
Both the inspector general's investigation and the probe being conducted by Huber are winding down, the person familiar with the inquiries said.
Congressional Republicans have also indicated they intend to examine how the investigation that has shadowed Trump's presidency began and whether there are any legal concerns.
Durham is a career prosecutor who was nominated for his post as U.S. attorney in Connecticut by Trump. He has previously investigated law enforcement corruption, the destruction of CIA videotapes and the Boston FBI office's relationship with mobsters.
Durham was unanimously confirmed by the Senate in 2018. At the time, Connecticut's two Democratic senators, Richard Blumenthal and Chris Murphy, called Durham a "fierce, fair prosecutor" who knows how to try tough cases.
On Tuesday, Blumenthal said Durham was a "talented professional tasked with a very unprofessional and unbecoming mission."
"This so-called investigation is a politically motivated distraction and threatens to sully his reputation as a straight-shooting, serious, smart prosecutor. It's a waste of his talent," Blumenthal said.
In addition to conducting the inquiry, Durham will continue to serve as the chief federal prosecutor in Connecticut.
Read the whole story
· · ·
AP source: Barr working with intel chiefs on Russia review
Times Herald-Record
WASHINGTON (AP) — Attorney General William Barr is stepping up the probe into the origins of the Russia investigation, naming a U.S. attorney to oversee the ...
Read the whole story
· · · · · · · · ·
Zee Alzo:
Michael Novakhov on Barr's exam, Lady Liberty And the Baby
The Barr Exam: "Yes, this Lady appears to be somewhat pregnant but since there is no evidence of the intercourse, it must be the Immaculate Conception!" - ziz iz my Zumary of the AG Barr's Zummary, with all the due and mozt zinzere RESHPECT! | Palmer Report: William Barr's supposed "summary" of the Robert Mueller report is complete bullshit, just as we suspected
Read the whole story
· · ·
Next Page of Stories
Loading...
Page 3
Dec 9, 2018 -

WASHINGTON (AP) — The

FBI's

counterintelligence

investigation

into ... James Comey told lawmakers during hours of

closed

-door questioning. ... but I don't know his phone number, I've

never

been to his house, I don't know ...
Next Page of Stories
Loading...
Page 4
Sanders: Bolton is a guy who likes war
A New FBI Official In Trump's Crosshairs | Deadline | MSNBC
Barr appoints U.S. Attorney to look into origin of Russia investigation
Barr assigns US prosecutor to examine Russia probe
Next Page of Stories
Loading...
Page 5
"Nobody in this country is above the law, an FBI agent or otherwise..." -
6:21 AM 5/15/2019
Because of his limited public comments, it's difficult to ascertain much about Durham's prosecutorial philosophy when it comes to public corruption. In 2001, he urged reporters to talk to other people involved in the Boston mob case, not him. In 2002, he issued a brief statement after Connolly's conviction, saying, "Nobody in this country is above the law, an FBI agent or otherwise, and ultimately the ends do not justify the means."
"The damage that can be done when law enforcement or prosecutors misuse these tools is difficult to overstate," he said. "And we unfortunately have seen it in some recent instances."
Now Durham is charged with figuring out whether that applies here.
He's the guy they call in when they are looking at possible corruption.
Read the whole story
· · · ·
He's the guy they call in when they are looking at possible corruption.
Next Page of Stories
Loading...
Page 6
The issue of Russian election interference has hung over Trump's entire presidency, clouding his efforts to deal with Moscow.
Read the whole story
· · ·
(CNN) Secretary of State Mike
Pompeo
voiced the Trump administration's desire for improved relations with
Russia
ahead of high-level ...
It's apparent to all but President Trump's most deranged critics that Obama's FBI was indeed spying on his campaign. So, it's worth pointing out that, in addition to the FBI's Crossfire Hurricane operation, the Obama administration was running

another

concurrent higher-level counterintelligence investigation into alleged Russian efforts to aid Trump's campaign that hasn't gotten nearly as much attention. Details of the second investigation were leaked by high-level Obama administration officials for a June 2017 Washington

Post

story headlined, "Obama's secret struggle to punish Russia for Putin's election assault".