3:16 PM 2/25/2020 - The KGB Inspector Khlestakov goes to Washington, to be carefully inspected; and other FBI news
3:16 PM 2/25/2020 – The KGB Inspector Khlestakov goes to Washington, to be carefully inspected; and other FBI news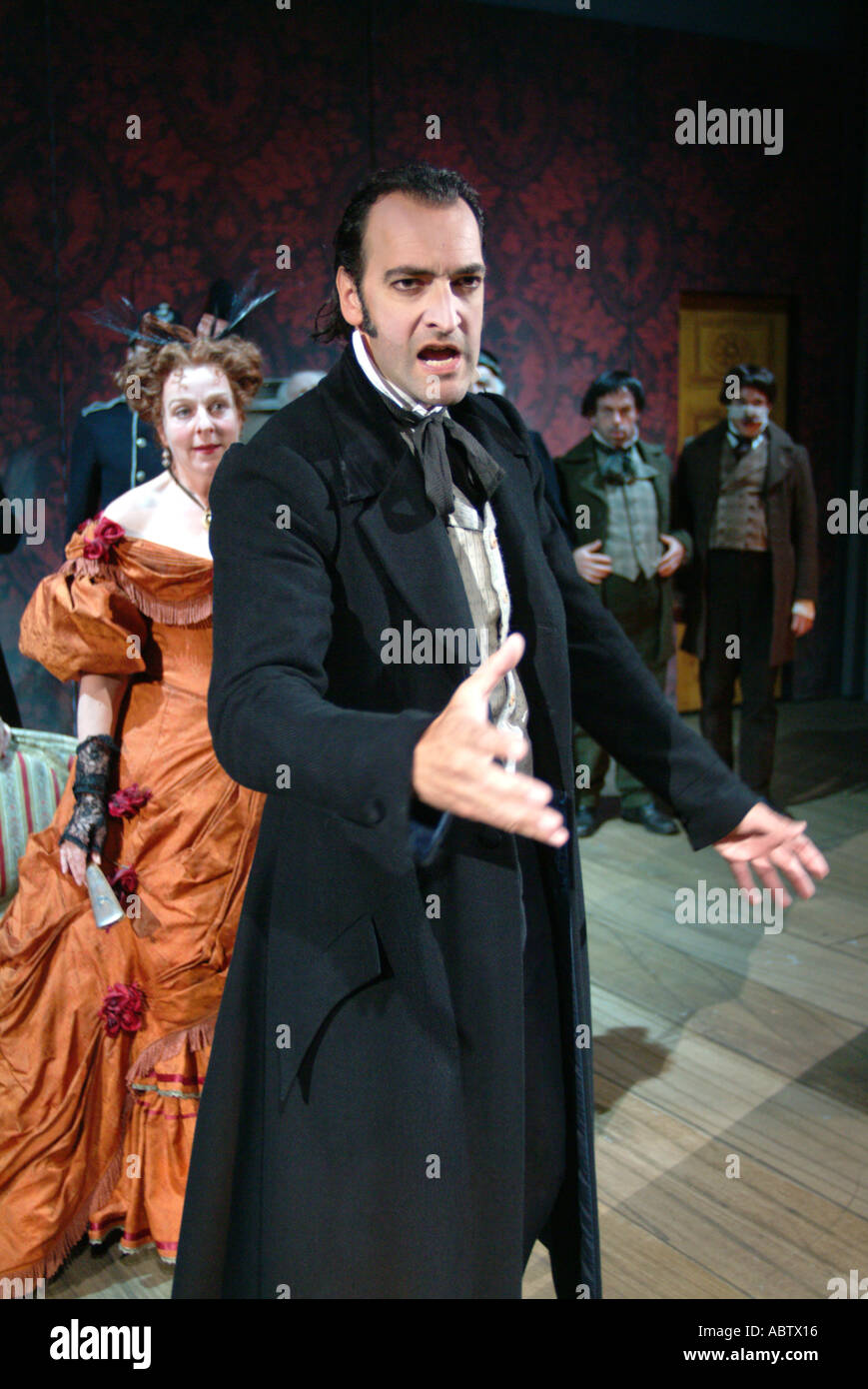 Post Link: |
https://fbinewsreview.blogspot.com/2020/02/316-pm-2252020-kgb-inspector-khlestakov.html |
______________________________________________________________
The KGB Inspector Khlestakov goes to Washington, to be carefully inspected; and other FBI news.
Putin and Aliyev asked Trump personally to give him a promotion instead of prison, and to Washington the Napoleon – KGB Inspector goes, to check on his FBI-KGB troops.
Inspector Khlestakov has his old job back, now as the Very Special Agent in charge of the Very Special Operation, which now also is the Trump's personal assignment, to continue his Cointelpro manipulations on Michael Novakhov.
Reserve two beds in a State Psychiatric Hospital: both Khlestakovs, Trump and Leff-f are going to end up there very soon. We will treat them with electroshocks for their depression, misery, and grandiose Schizophrenia. It will not help them much, but will teach them and their ilk a lesson: Do not even think about messing up with Mike, you, little KGB rats!
Labor camp for both of you! Siberia! You will share the same prison cell there with your old crony Putin. And over there you can perform the Khlestakovs as much as you want, to your hearts content, and to the World Internet audience delight. We will broadcast your little show in real time through the prison surveillance cameras. Get ready, boys!
en.wikipedia.org › wiki › The_Government_Inspector
<a href="http://en.wikipedia.org" rel="nofollow">en.wikipedia.org</a> › wiki › The_Government_Inspector
The Government

Inspector

, also known as The

Inspector

General is a satirical play by the … That person, however, is not an

inspector

; it is

Khlestakov

, a foppish civil servant with a wild imagination. Having learned that

Khlestakov

has been …
James B. Comey, the former director of the Federal Bureau of Investigation who was fired by President Donald J. Trump in 2017, defended his controversial tenure as head of the FBI at a Harvard Institute of Politics forum Monday night.
In a more than hour-long discussion with Eric B. Rosenbach, co-director of the Harvard Kennedy School's Belfer Center, Comey acknowledged that decisions he made in handling investigations into Trump and 2016 Democratic presidential nominee Hillary Clinton "hurt the FBI." However, he insisted repeatedly during the discussion that he made the best possible choices given the situations he was in.
"Decisions that I made hurt the FBI — and that's important," Comey said in response to a question from Rosenbach about public trust in the Bureau. "I still believe if I had chosen the other door, I would've hurt the FBI worse. But there's no doubt, I knew we were spending the FBI's credibility."
Less than two weeks before Election Day 2016, Comey sent shockwaves through the political sphere when he reopened an investigation into Clinton's use of a private email server while she served as Secretary of State under then-President Barack Obama.
Comey has also drawn criticism for publicly assailing Clinton as being "careless" during a July 2016 press conference during which he announced the FBI would not recommend charges against her.
Following her loss to Trump, Clinton publicly said Comey was a factor in her defeat. Asked by audience member Benjamin B. Bolger whether he would apologize to Clinton for his actions, Comey said he would not.
"If you really understand the position we were in — that I was in — on October 28, you walk away saying, 'Oh my god, that was a very hard decision,'" Comey said. "So I'd want her to understand that."
Comey said he has never met Clinton, but added it was "painful" for him that she wrote in her book she had been "shivved" by him.
Asked by an audience member if he would have written a different report than former Special Counsel Robert S. Mueller III, who investigated Russian interference in the 2016 election, Comey assented.
"If I had to do it over again in the benefit of hindsight, I would either not include any of the facts about obstruction or lay them all out and make the accusation," Comey said.
He added that he also would have tried to "communicate in a way that Americans consume information today," as opposed to a 448-page report, which Mueller released to the public last April.
In his report, Mueller found 10 actions by Trump that could have constituted obstruction of justice, but he declined to make a determination as to whether or not Trump broke any laws.
Rosenbach also asked Comey about academic espionage and brought up the controversy surrounding Harvard Chemistry Chair Charles M. Lieber, who was placed on leave last month after being charged in federal court for failing to disclose funding from the Chinese government. Rosenbach called Lieber's alleged actions "inappropriate."
"What we have to do in places like the FBI is simply sensitize the academic community to know everyone's not a friend, and some people want to collaborate to develop better ideas — better formulas — but some people are working for an adversary to steal your stuff," Comey said, though he added he was not familiar with Lieber's case.
Attendee Erin M. Guetzloe '23 said she left Monday's forum with a newfound respect for Comey.
"I'm still skeptical of the decisions that he made, but I think that I leave with a more positive impression of him as a person," Guetzloe said.
Comey, who published a best-selling book in 2018, said at the event he was satisfied with his actions as FBI director.
"I'm really proud of the way we conducted ourselves," Comey said.
Signed in as
Michael_Novakhov
Share this story on NewsBlur
Shared stories are on their way…
–
Image: 7:57 AM 9/9/2019 – Who is Douglas Leff? – Google Search

Found on Google from fbinewsreview.blogspot.com

Comey Defends Record as FBI Director at Harvard Institute of Politics Forum | News | The Harvard…

Comey Defends Record as FBI Director at Harvard Institute of Politics Forum | News | The Harvard Crimson

'Russia wants to watch us tear ourselves apart,' FBI official says ahead of elections

David Porter, an assistant section chief with the FBI's Foreign Influence Task Force, accused Russia of conducting brazen operations aimed at spreading…

Image: FBI's 'Case Agent 1' Stephen Somma 'primarily responsible' for …

Found on Google from washingtonexaminer.com

Image: Sean Davis on Twitter: "NYT confirmed today that the FBI agent …

Found on Google from twitter.com

FBI's 'Case Agent 1' Stephen Somma 'primarily responsible' for FISA failures

The Justice Department Inspector watchdog referred FBI agent Stephen Somma for disciplinary review after an investigation into alleged Foreign Intelligence Surveillance abuses.

FBI, NYPD raid New York office of company run by fashion executive Peter Nygard

Trump's Most Dangerous Destruction Yet

What the president is doing to America's intelligence community could have enormous repercussions for the 2020 election and the country's preparedness for threats from around the world.

Richard Grenell once touted his foreign clients. Now he's the top US intelligence official – KTVZ

Years before becoming the nation's top intelligence official, Richard Grenell touted his consulting work for clients in Iran, China and other countries, which included projects that could violate…

Grenell Gets Strong Grassroots Support for Acting DNI Post

President Donald Trump's decision to have U.S. Ambassador to Germany Richard Grenell serve as his acting director of national intelligence (DNI) drew enthusiastic support on Friday from a range of…

Donald Trump Made the Right Choice of Picking Richard Grenell for DNI

There's a lot to like about the appointment of Grenell. The cries of Trump's opponents are one of them.

Storm clouds loom as Trump loyalist Grenell becomes acting

The past few days have seen a whiplash series of events regarding leadership changes at the Office of the Director of National Intelligence (ODNI).

Storm clouds loom as Trump loyalist Grenell becomes acting

The past few days have seen a whiplash series of events regarding leadership changes at the Office of the Director of National Intelligence (ODNI).