» Corruption in republican party - Google Search 13/10/19 07:08 from Mike Nova's Shared Newslinks | » How Giuliani Associates Bought Their Way to Top of Republican Party | Voice of America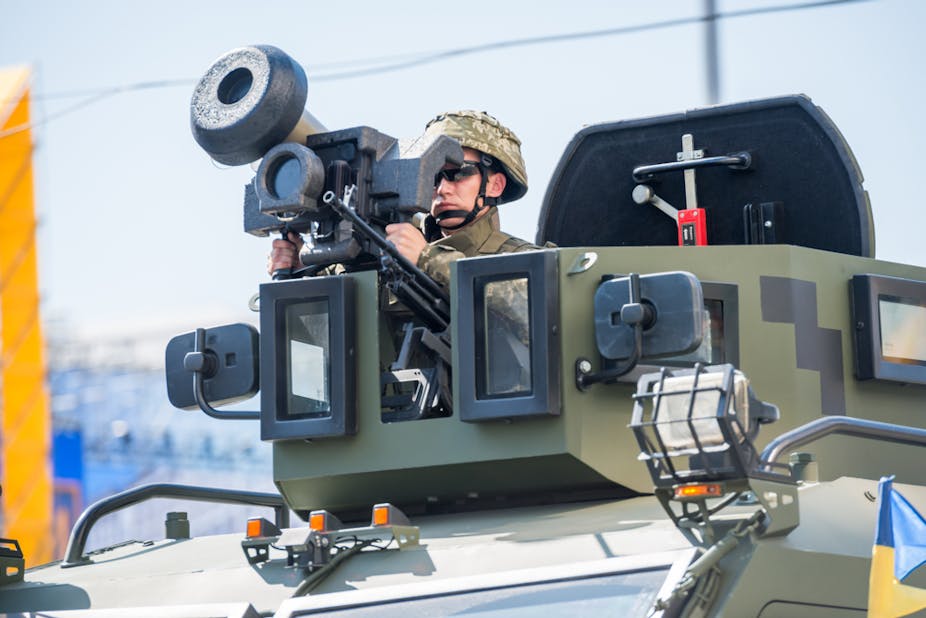 US weapons sales to Ukraine - Google Search
THERE IS GROWING EVIDENCE THAT PRESIDENT DONALD TRUMP BRIEFLY FROZE U.S. MILITARY ASSISTANCE TO UKRAINE FOR POLITICAL GOALS. MAX BLUMENTHAL EXPLORES HOW THE UKRAINEGATE SCANDAL OVERLOOKS THE DANGERS OF THOSE WEAPONS SALES TO UKRAINE AND THE CORRUPT INTERESTS BEHIND IT.
Under Trump, U.S. military assistance has prolonged a bloody proxy war with Russia, killing thousands in Ukraine and enabling far-right Ukrainian forces — all while enriching weapons manufacturers and DC lobbyists.
Guest
: Max Blumenthal, Editor of The Grayzone and author of "The Management of Savagery."
MAX BLUMENTHAL
:
"We should be talking about how this affects Zelensky. You know, and it also upset me the way Trump treated Zelensky, that he kind of just treats him like this…this little colonial puppet. It upset me the way that Joe Biden treated Viktor Shokin, where the American vice president can just simply come in and fire the attorney general of another country and then go to the Council on Foreign Relations and brag about how he got rid of the "son-of-a-bitch." It just shows our whole colonial relationship with Ukraine. This country has been turned into bullet stoppers by Washington. It's been through two color revolutions, the Maidan coup has destroyed its gross domestic product, its export sector has been wiped out because its historic trading relationship with Russia is gone, corruption is sky-high, the people who looted all of the IMF loans and put them into foreign bank accounts are in power, and Ukraine has seen a migration crisis that's almost on par or maybe worse than Venezuela's, but we never hear about it because it's of our doing.
So, we should actually start looking at this from an anti-war point of view, and we should also consider the fact that Ukraine's interior ministry is controlled by someone, Arsen Avakov, who has been the benefactor of the world's largest collection of neo-Nazis and helped integrate a neo-Nazi militia, the Azov Battalion, into the country's National Guard. So that they now receive or have received US military assistance and Canadian military assistance. This is serious, like, you know, the progressives and anti-Trump people who are freaking out about the Proud Boys marching through Portland. Why aren't they talking about the fact that we keep sending hun…tens of millions of dollars of offensive weaponry into a military that has a literal neo-Nazi battalion integrated into its ranks?"
US arming of Ukraine is a scandal on its own